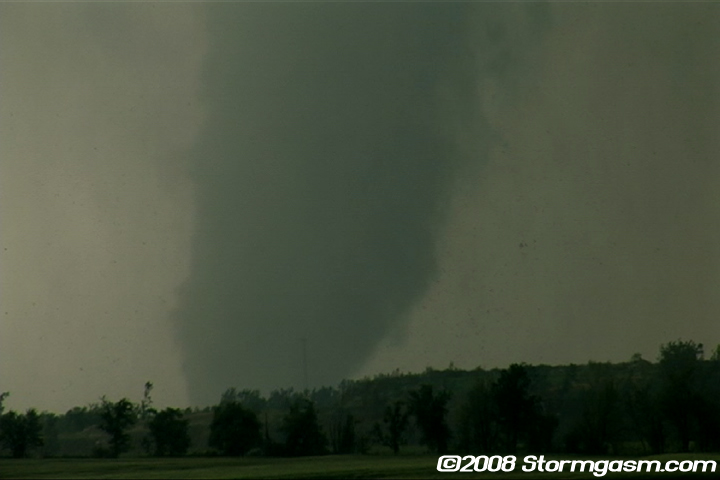 Mother's Day in Welch was little weird. Out town was without power and therefore we didn't have church. The tornado's that hit Oklahoma Saturday did some serious damage in our surrounding communities and although we did not have a tornado touch down in our town, we did have the side effects of being without power because of the damage it caused.
Kudos to our electric company, they had us up and running less than 24 hours later. I know there's always lots of griping about our local company, but I sure don't have any thing negative to say about them. I have witnessed those men work incredibly long hours after a severe ice storm when we were without power for 4 days, and again this weekend they were out again trying to get 14,000 homes and businesses up and running again before Monday when having no electricity would really cause problems. Hang in there gentlemen, I appreciate your hard work and commitment, you have a standing ovation from me!!
And I can not end this blog without taking the time to send my condolences to the ones who have lost friends, family, and homes because of this tornado. Although I do not personally know anyone who died or lost their home, my heart is breaking just trying to even grasp the pain you must be experiencing. I will be praying for you during what must be one of the most difficult times in your life.
May God be with you...Pastor Trudy